There seems to have always been littles elves around - these little creatures, male and female, with some magical powers. They were immortal. They lived in forests and mountains, or maybe down the well. They guarded our homes.  
Elves seem to fit in nicely to the tales of Christmas.  
Santa himself, was described as a "chubby and plump, a jolly old elf", by Clement Moore, "Twas the Night Before Christmas".  The early sketches had Santa Claus as quite small.  
Generally elves are Santa's helpers.  They are good hearted though sometimes mischievous.  
The concept of elves may have been from Norse mythology and were referred to a "hidden folk". They were not associated with any deities or formal theology.  With the spread of Christianity in Europe came the demonization of elves and other pagan entities. Medieval peoples started likening elves, gnomes and dwarves to biblical demons. 
In the 1800s the trend reversed and elves were welcomed back. 
The very popular fairy tale, The Elves and the Shoemaker, tells of a shoemaker, who had not been able to meet the demand to make more shoes, several elves, come at night, just before Christmas to finish all the shoes for him. 
Scandinavian tales are credited to bring to life Christmas elves. Their Christmas elves are called Nisser.  They like porridge, and the dark and will put out candles.  They wear red caps, have long gray beards, expects to be fed Christmas eve but they do not leave presents!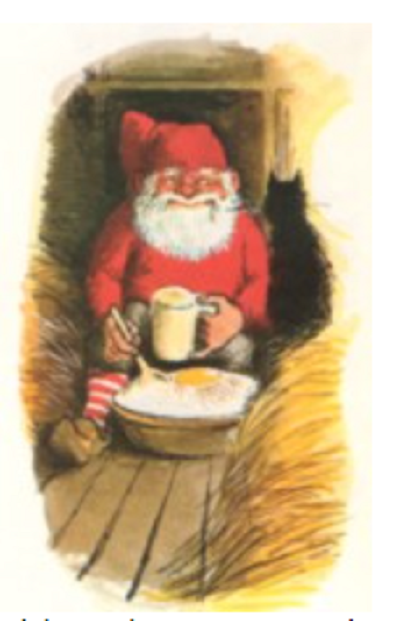 Other countries have other such elves.
In Germany, there is Knecht Ruprecht, a companion of Santa. In some stories, Ruprecht was farmhand or orphan Saint Nicholas raised. Ruprecht wears a black or brown robe with a pointed hood. Sometimes he walks with a limp, because of a childhood injury.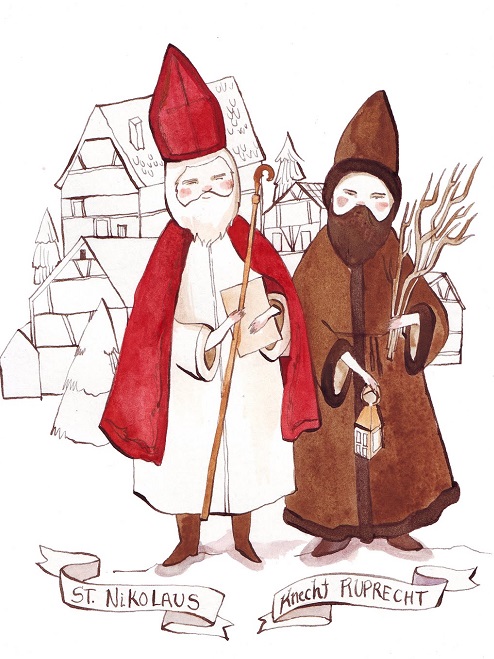 In Iceland, there are Yule Lads. The number and depiction of Yule Lads vary greatly depending on location. The Yule Lads arrive over the course of the last 13 nights before Christmas, beginning December 12th. (So when are the "Twelve Days of Christmas"!)

The Netherlands has Zwarte Piet, also known as Black Peter.  This seems to be controversial and may be challenged as racist.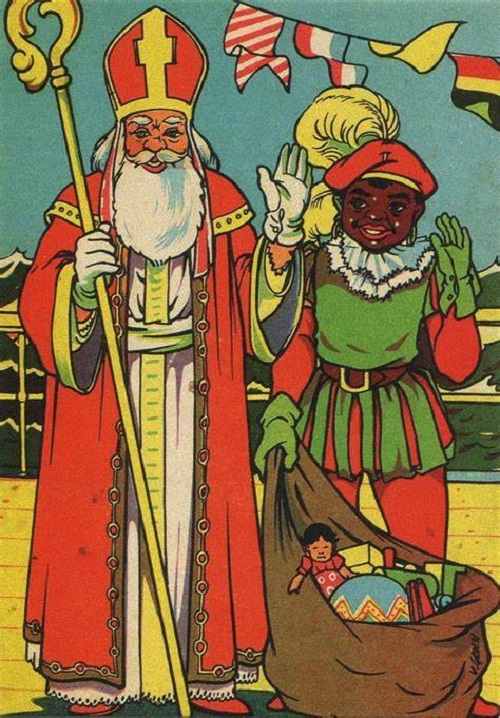 These elves, from whenever and wherever they come from,  all watch over children - rewarding good behavior and threatening to punish, or even eat, bad children. 
Here is one list  of Santa's most famous elves and their respective duties: 
Alabaster Snowball – looks after Santa's "Naughty and Nice" list. 
Pepper Minstix - guards the secret location of Santa's village  
Sugarplum Mary - in charge of all the sweets, helps Mrs. Claus in the kitchen. 
Bushy Evergreen - creator of the toy-making machine  
Wunorse Openslae  - looks after Santa's sleigh and reindeer. 
Shinny Upatree  - Santa's oldest friend as well as a co-founder of Santa's. 
Popular in the 1950's in the U.S and Canada were the "Knee-hugger elves" . A professor of Design Anthropology, Elizabeth Dori Tunstall, concludes, "The values, design, and experience of both vintage and contemporary knee-hugger elves tell us something about processes of globalization, class, multi-culturalism, and the secularization of Christmas." Click HERE for a comprehensive analysis.
A good friend, Donna Smith, sent me a picture of her 70 year old Christmas elf and suggested this be one of the topics for this Christmas Countdown.  
I believe that the pervasive legends spawned many other stories and movies. HERE is a list by Elf the Stealth of reviews of Christmas movies about elves.  
Very popular today is the The Elf on the Shelf: A Christmas Tradition was self-published by Carol Aebersold in 2005.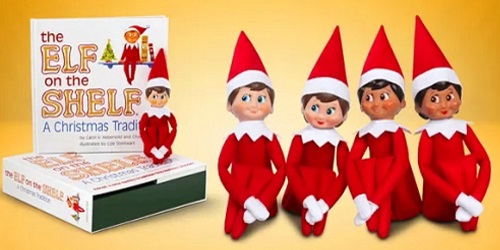 The author remembers the elf from her Scandinavian roots.   It garnered the attention of paparazzi following the actress Jennifer Garner in 2007 buying the book and toy and it took off. In 2012 this elf was a float in the Macy's Thanksgiving parade. Over 10 million copies of the book have been sold.  It is more than a story book and toy.  There are different versions of the elf. The elf is given a name by the children, but they cannot touch it.  If they do Christmas will be ruined. The elf goes back to the North Pole every night and parents are expected to be very creative in putting it somewhere different each morning.  This can be a fun thing or onerous. 
Due to its popularity, it has been well scrutinized and has been condemned for its "commercialization" of Christmas, "normalization of surveillance" and regarded as creepy. In comparison to its roots, this elf story does not seem too bad.  
Christmas elves can be emblematic of the wonderful and magical Christmastime.