Six Enriching Speakers 
Thursday mornings - 10 am to noon

A one hour lecture is followed by a Q&A
September 23, 2021 
Nina Munteanu: Water Is…A Reflection on Water and its Meaning to Us.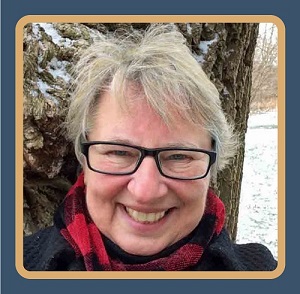 Limnologist and aquatic ecologist Nina Munteanu explores the many dimensions of water through her journey with water as mother, educator, and scientist. Nina's book "Water Is…The Meaning of Water" is part history, part science and part philosophy and spirituality. The book examines water's many anomalous properties and what these mean to us. In sharing her personal journey with this mysterious elixir, Nina explores water's many "identities" and, ultimately, our own.  . Her book "Water Is…The Meaning of Water" was Margaret Atwood's first choice in the New York Times 'Year in Reading.'
 
Nina Munteanu is a Canadian ecologist, limnologist and author of over a dozen non-fiction books, novels and short stories. She consulted in the aquatic sciences as senior scientist for over 20 years and conducted aquatic research at the University of Victoria and Concordia University. Nina teaches writing at University of Toronto and George Brown College in Toronto. Her upcoming novel "A Diary in the Age of Water" released in May 2020 by Inanna Publications, chronicles four generations of women and their relationship with water during a time of catastrophic change.
October 7, 2021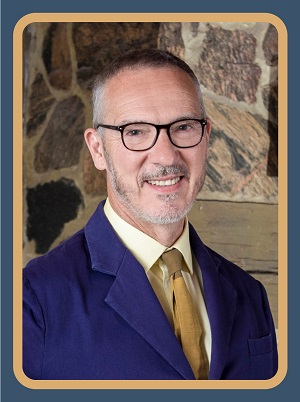 Ian Dejardin: A Like Vision: The Group of Seven is 100! Centenary Year of Their Founding
 
Celebrating the 100th Anniversary of the first exhibition by the Group of Seven, the McMichael Canadian Art Collection mounted an exhibition of the Group's finest pieces. This exhibition was launched on January 25, 2020. Ian Dejaridn, curator for the exhibit, provides historical context, details on each individual artist and guides us on the journey of appreciating their interpretations on Canada's beauty and nature. It is a celebration of their work.

Ian is an art historian, exhibition curator and museum professional. From April 2017 Ian has held the position of Executive Director for the McMichael Canadian Art Collection in Kleinburg, Ontario.  In 2005 he succeeded Desmond Shawe-Taylor as Director of Dulwich Picture Gallery having held the position of Curator of that Gallery's famous permanent collection of European Old Master paintings from 1998. While at Dulwich, Ian co-curated Henry Moore at Dulwich Picture Gallery (2004); Painting Canada: Tom Thomson and the Group of Seven (2011); Emily Carr: From the Forest to the Sea (2014); and Vanessa Bell (2017), the latter two exhibitions in collaboration with Sarah Milroy, with whom he has also co-curated David Milne: Modern Painting (2018; at Dulwich Picture Gallery, the Vancouver Art Gallery and the McMichael Canadian Art Collection). He has organised numerous other exhibitions for the Gallery and authored the Gallery's publication, Director's Choice (2006), published by Scala (something he has also done for the McMichael Canadian Art Collection in 2018). 2019 Lionel LeMoine FitzGerald: Into the Light (co-curator).

Ian A. C. Dejardin holds an MA (Hons) in History of Art from the University of Edinburgh. He completed a postgraduate Diploma in Art Gallery and Museum Studies at Manchester University. He started his career as a curatorial assistant at the Royal Academy of Arts, spent seven years with English Heritage, firstly as Senior Curator of Paintings for the London Region, responsible for, amongst others, the collection at Kenwood House; then as Head of Historic Team.

October 14, 2021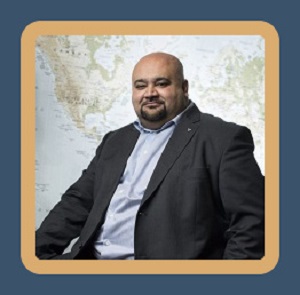 Rahul Singh: Innovation in Humanitarian Aid

GlobalMedic has provided life-saving aid in the aftermath of disasters and conflicts since 2002. It was founded on the idea that aid could be delivered more effectively and efficiently. Professional emergency workers along with other professional and skilled volunteers have helped GlobalMedic run 217 disaster responses in 73 countries. Rahul will discuss how GlobalMedic strives to be innovative and cost-effective in every aspect of the organization. Whether it is re-imagining existing products, developing the award winning RescUAV program or finding new ways to engage Canadians, GlobalMedic is always looking forward.
 
Rahul founded the David McAntony Gibson Foundation (GlobalMedic) in 1999 to honour the memory of his best friend who tragically lost his life in 1998.  Combining a passion for humanitarian assistance with a frontline emergency perspective, Singh developed GlobalMedic's unique operational mandate. Rahul  continually strives to develop Canadian innovation to save lives. He has personally led over 30 international disaster missions. In 2010, Time Magazine listed him in Time Magazine's list of the 100 Most Influential People.  Among his many awards and recognition, he is the recipient of the Order of Ontario and the Diamond Jubilee Medal. In 2017 Mr. Singh's innovative RescUAV Program was listed as a top finalist for the Google.org Impact Challenge. This honour was accompanied by a $250,000 grant to expand RescUAV.

October 21, 2021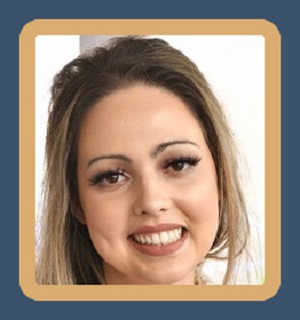 Stacy A. Costa: Puzzles and the Brain as Meaningful Mental Play

This talk will provide a brief introduction to the genre of puzzles in our everyday lives. What role do puzzles have to our survival?  How can puzzles have an effect on our brains and change our aging society for the better? This talk will be demonstrating how solving puzzles can benefit all ages by developing the strength and stamina of the brain through examining available research and providing life changing insights to boost your brain!
 
Stacy A. Costa is a Ph.D Candidate at the University of Toronto in Curriculum studies, Teacher development & collaboration on Engineering Education. In this role, she researches advancing knowledge work within Education innovation for the Knowledge Age.  She is an enigmatologist and Ted Talk Speaker. As a public speaker, she has presented to various groups (Menza, Toronto Public Library, University of Toronto) on topics such as : the Importance of Puzzles for the Brain, puzzles and problem-solving in Education, and the role of puzzles in our everyday lives. As a puzzle designer, she has created work for The Toronto Star, Kellogg's Cereal & the Government of Ontario. She also is actively pursuing research on puzzles and the brain. 

October 28, 2021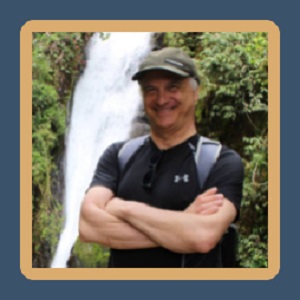 Dr. Mark Terry: The Geo Doc:  A New Kind of Documentary for Informing Climate Policy

Documentary film has long been seen - and used - as an effective instrument of social change. For urgent issues such as climate change, an enhanced version of this film genre has been created in collaboration with the environmental policymakers of the United Nations to better serve their needs and accelerate the policy creation process.  Incorporating geomedia such as Geographic Information System mapping, the Geo-Doc uses an interactive, digital map of the world as its exhibition platform to present a database of films from around the world focused on climate research, impacts, and solutions. This presentation will explore how this new process works and show some of the intriguing films made by the international community of youth that are currently being used by UN delegates at their annual climate summits known as the COP conferences.  Mark will be screening his latest documentary "The Changing Face of Iceland."  This is the third in his trilogy of polar documentaries examining climate change.
 
Dr. Mark Terry is a documentary filmmaker and contract professor with the Faculty of Environmental Studies at York University.  He has worked with the United Nations Framework Convention on Climate Change since 2009. 
He has been decorated by Queen Elizabeth for this work with her Diamond Jubilee Medal and by The Explorers Club with its highest honour, the Stefansson Medal. The Academy of Canadian Cinema and Television gave him their rarely-presented Humanitarian Award for his unique contributions in bridging the gap between science and policy through film with the United Nations. In 2015, Canadian Geographic Magazine listed Dr. Terry as one of the Top 100 Greatest Explorers of all-time.  His new book is The Geo-Doc, Geomedia, Documentary Film and Social Change.

November 4, 2021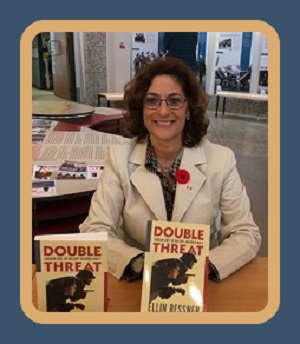 Ellin Bessner:  Double Threat: Canadian Jews, the Military and World War II

Prime Minister Mackenzie King called the Second World War a "double threat" for the Canadian Jewish community.  More than 17,000 Jewish Canadian men and women went to defeat Hitler, but also to rescue their brethren from the Holocaust. And they did so at great personal risk, should their faith be discovered by the Nazis on the battlefield. Journalist and author Ellin Bessner has spent years researching and interviewing Jewish veterans and their families to piece this untold story together.  The result is her book "Double Threat: Canadian Jews, the Military and World War 11."
 
Ellin is a journalist based in Richmond Hill. She hosts the CJN Daily podcast for the Canadian Jewish News and teaches journalism at Centennial College. Her career has taken her around the world as a foreign correspondent for CBC News and CTV News.
~~~~~~~~~~~~~~~~~~~~~~~~~~~~~~~~~~~~~
Ticket Pricing
$50 for series
$15 single tickets
Taxes and RHCPA service charges extra.

Please go to the web site www.rhcentre.ca and click on "Buy Tickets". (Top left corner of the home page.)

You will be sent a confirmation for purchasing your tickets.  Approximately one hour before the event a Zoom Webinar link will be sent to you.

If you have any questions please contact Marj at [email protected] or Mary at [email protected]



Marj Andre & Mary Kot
Co-Producers
Richmond Hill Speaker Series