Presented as Zoom Webinars.  April 15, 22, 29 and May 13. 10 am. 
The Richmond Hill Speaker Series began in the spring of 2018.  This program, done in partnership with the Richmond Hill Centre for the Performing Arts, was well received and growing in popularity. Then the pandemic hit and the 2020 Spring Speaker Series was cancelled. 

A virtual 2021 Spring Speaker Series will now be delivered to the comfort of your home screen.  
 
April 15, 2021  - 10am to 12pm
Dr. Barbara Perry
The Resurgence of the Extreme Right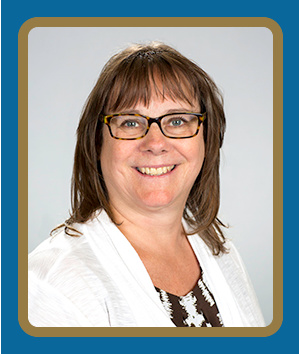 Canada is not immune to the global rise of hatred directed at an array of communities, including immigrants, Muslims, Jews and LGBTQ+ people. This presentation will focus on the role that the resurgent right-wing extremism movement has played in this threat, with consideration of emerging trends we see within the movement.  Dr. Perry also offers some suggestions for ways in we can collectively challenge the rise of the extreme right.
 
Dr.  Barbara Perry is Professor of Criminology and Justice in the faculty of Social Science and Humanities at the University of Ontario Institute of Technology She is a global hate crime expert and leading author.  Dr. Perry is Director, at the Centre of Hate, Bias and Extremism and is a Chair, at International Network on Hate Studies. Dr. Perry has written extensively on hate crime, including several books.  Among them, In the Name of Hate: Understanding Hate Crime; and Hate and Bias Crime: A Reader. Most recently, she has contributed to a scholarly understanding of anti-Muslim violence, hate crime against LGBTQ communities, and the community impacts of hate crime.
 
~~~~~~~~~~~~~~~~~~~~~~~~~~~~~~~~~~~~~~~
 
April 22, 2021  - 10am to 12pm
Dr. Suzanne Evans
The Taste of Longing: Ethel Mulvany and Her Starving Prisoners of War Cookbook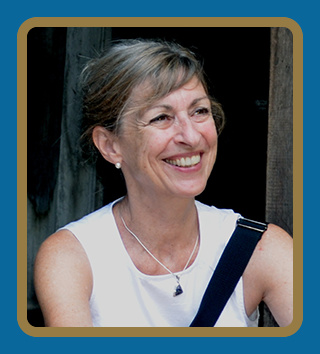 Half a world away from her home in Manitoulin Island, Ethel Mulvany is starving in Singapore's infamous Changi Prison, along with hundreds of other women jailed there as POWs during the Second World War. They beat back pangs of hunger by playing decadent games of make-believe and writing down recipes filled with cream, raisins, chocolate, butter, cinnamon, ripe fruit--the unattainable ingredients of peacetime, of home, of memory.
Suzanne Evans will discuss her biography of Ethel Mulvany, The Taste of Longing, following Ethel through the fall of Singapore in 1942, the years of her internment, and beyond. As a free woman back in Canada, Ethel fights to build a life for herself in the midst of trauma and burgeoning mental illness.

Dr. Suzanne Evans holds a PhD in Religious Studies. After working, studying, and living in China, Indonesia, India and Vietnam, she now lives and writes in Ottawa. She is also the author of Mothers of Heroes, Mothers of Martyrs: World War l and the Politics of Grief. Her writing, which has appeared in academic and literary journals, newspapers, magazines, and books, has a strong focus on women and war.
 
 ~~~~~~~~~~~~~~~~~~~~~~~~~~~~~~~~~~~~~~~
April 29, 2021  - 10am to 12pm
Denise Bolduc, Mnawaate Gordon-Corbiere & Rebeka Tabobondung
Indigenous Toronto: Stories That Carry This Place

Join theses three editors as they discuss the importance of this anthology, Indigenous Toronto: Stories That Carry This Place.  Rebeka Tabobondung, Denise Bolduc and Mnawaate Gordon-Corbiere will share their experience of creating this anthology in hopes of best representing Toronto's rich Indigenous history. Each of them has their own particular knowledge they loaned to this anthology that they will speak to, along with the many wonderful additions from other contributors that helped show the complex history of this city.

Denise Bolduc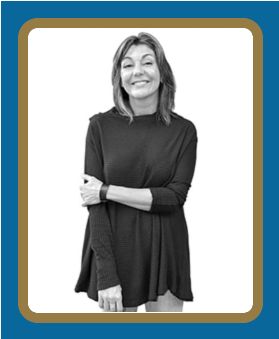 Denise creates, curates, and produces innovative platforms inspiring  creative experiences, transformation, and exchange. Throughout her expansive career of close to thirty years in arts and culture, Denise has committed to elevating Indigenous voices with countless celebrated artists, creative thinkers, and leading cultural institutions across Turtle Island and globally. Denise is Ojibwe Anishnaabe and French from the Lake Superior– Robinson Huron Treaty Territory, and is a member of the Batchewana First Nation, with deep familial roots in Ketegaunseebee/Garden River First Nation.
 
Mnawaate Gordon-Corbiere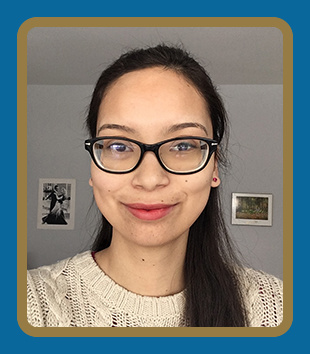 Mnawaate is Grouse clan and a member of M'Chigeeng First  Nation. She is Ojibwe and Cree. Born in Toronto and raised in M'Chigeeng, in 2019 she obtained her BA, majoring in history and English, from the University of Toronto. While completing her degree, she worked with the Great Lakes Research Alliance for the Study of Aboriginal Arts and Cultures to migrate its new database. Upon graduating, Mnawaate worked with Heritage Toronto as the agency's Indigenous Content Coordinator. This project marks her first time working as a co-editor and contributor to an anthology.
 
Rebeka Tabobondung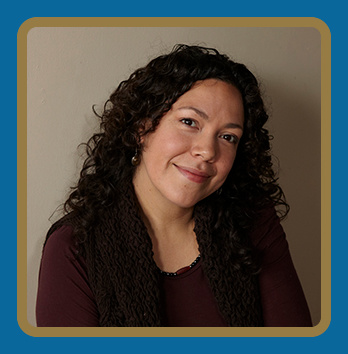 Media and story creator Rebeka Tabobondung is the founder and editor-in- chief of MUSKRAT Magazine, a leading online Indigenous arts and culture magazine. Rebeka is also a filmmaker, writer, poet, and Indigenous knowledge researcher. In 2015, Rebeka co-founded the Gchi Dewin Indigenous Storytellers Festival in Wasauksing First Nation, along the beautiful shores of Georgian Bay, where she is also a member. Since 2017, she has been working as a creator, researcher, and writer with award-winning Montreal based Rezolution Pictures. Rebeka is the co-owner of the award-winning whole communications company Maaiingan Productions. In 2019, she and her partner acquired ReZ 91.3 FM, a designated Native community.
 
  ~~~~~~~~~~~~~~~~~~~~~~~~~~~~~~~~~~~~~~~
May 13, 2021  - 10am to 12pm
Dr. Olivier Courteaux
The Forgotten History of Those Women Who Helped Win WW2


By the time the war broke out in Europe in September 1939, women had long been involved in the shadowy world of spies. Yet, the intelligence community was still an all-male operation. World War II ended up offering women new opportunities. The various resistance movements in Western Europe, together with the British Special Operations Executive (SOE) created by Winston Churchill, called on women's determination and courage to conduct some of the boldest covert operations. In occupied France and Belgium, women came to play a crucial role. We will take a look at a few of those remarkable women and how they helped win WW2.

Olivier Courteaux received his B.A. in history, M.A. in war and conflict studies and Ph.D. in contemporary international relations from the University of Paris-Sorbonne. He has lectured at various Canadian universities, including Ryerson and the Royal Military College of Canada. He is the author of The War on Terror: the Canadian Dilemma (2009), Canada Between Vichy and Free France, 1940-1945 (2013) and Quatre Journées qui ébranlèrent le Québec on Charles de Gaulle's famous 1967 "Vive le Québec Libre" (2017). His is working on his latest book, The Empress Eugenie at Suez, 1869: France and Egypt during the Second Empire.
~~~~~~~~~~~~~~~~~~~~~~~~~~~~~~~~~~~~~~~
 
Each lecture is followed by a Q&A 
Ticket Prices: $30 for series (4 lectures); $12 for individual lecture (plus handling fees + HST)
A Zoom webinar link will be emailed prior to each lecture.

Click HERE to order
There are separate links to order the series (all 4 lectures) or each individual lecture

If you have any questions please contact Marj Andre at [email protected] 416 822-5139 or Mary Kot at [email protected] 905 886-9903