Seven Interesting Speakers - presented virtually
We are excited to present the Spring 2023 Richmond Hill Speaker Series.
This series, continues to be on Thursday mornings (10 am to noon), and will be presented virtually.  
This allows you to hear from people whom we could not expect to travel to Richmond Hill. 
And we don't have to worry about any bad weather.
Series Cost - $50 (+$2.88 handling and service fees) for all seven talks!
Please click HERE for your ticket. 
Please note:
A Zoom Webinar link (unique to each talk) will be sent to you one hour (9am) before each talk.
The format will be an approximate one hour talk, with a short intermission, followed by a Q&A (written questions)
There will be an email following each talk providing information the speaker would like to pass along.
The talks will not be recorded. 
Here are the talks:
March 9th - Daniol Clair Coles: Sharing Indigenous Worldview: Reflections of Metis History and Experience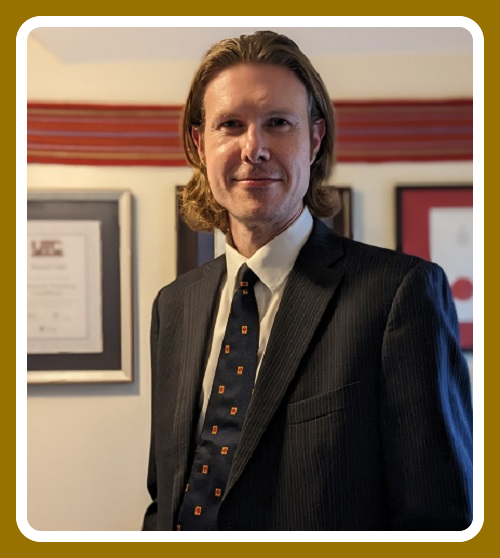 Daniol will share his Indigenous worldview on Metis experience, culture and history; including sharing some of his own family and personal examples and stories to help begin and further participants' own learning journeys in a safe virtual space.
Daniol Clair Coles, MBA, UTC, currently serves as a Fellow of McLaughlin College at York University, and is now completing his term as Advisor Indigenous Strategy and Engagement with Public Health Ontario. Daniol is proudly Metis, and resides today in the GTA within the lands of the Haldimand Tract, having lived and worked coast to coast to coast, focused on educating and advising institutions, their partners and stakeholders, on authentic and situated Indigenous engagement, Indigenization, and decolonization within their respective realms for the mutual benefit of all.
March 16th - Seth Klein: Mobilizing Canada for the Climate Emergency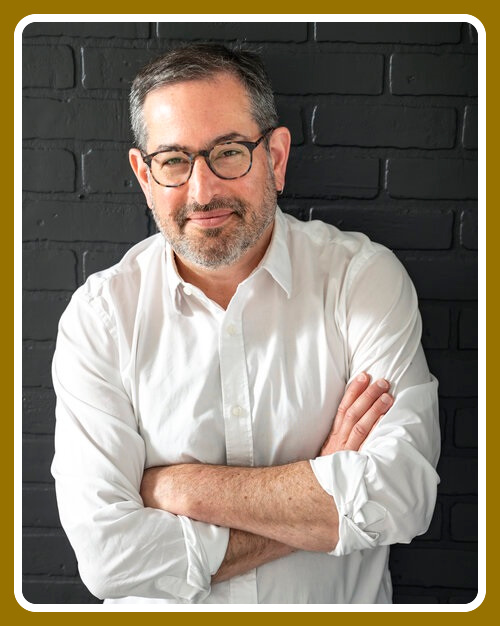 Seth Klein explores how we can align our politics and economy with what the science says we must do to address the climate crisis. He brings an original and uniquely hopeful take to this challenge. Seth examines lessons from the Second World War – the last time Canada faced an existential threat. Others have said we need a "wartime approach" to climate change, Seth is the first to delve into what that could look like. Canada's wartime experience, Klein contends, provides an inspirational reminder that we have done this before. We have mobilized in common cause across class, race and gender, and entirely retooled our economy in the space of a few short years.
Seth is the Team Lead and Director of Strategy with the Climate Emergency Unit. Prior to that, he served for 22 years as the founding director of the British Columbia office of the Canadian Centre for Policy Alternatives (CCPA), Canada's foremost social justice think tank. He is now a freelance policy consultant, speaker, researcher and writer, and author of A Good War: Mobilizing Canada for the Climate Emergency. Seth is a columnist with the National Observer, an adjunct professor with Simon Fraser University's Urban Studies program, and remains a research associate with the CCPA's BC Office.
March 23rd - Merilyn Simonds: The Many Astonishing Lives of Louise de Kiriline Lawrence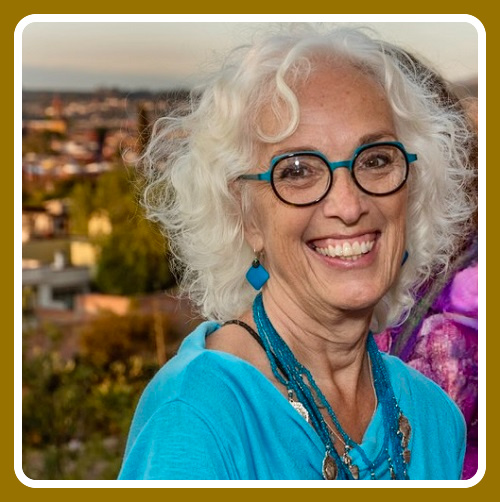 Born into Swedish aristocracy, Louise de Kiriline Lawrence turned her back on privilege, and as a Red Cross nurse, followed her White Russian husband into the Russian Civil War and a Bolshevik prison. When her husband disappeared, she emigrated to Canada, where she became nurse-in-charge of the world-famous Dionne Quintuplets. After a year, she escaped Quintmania, building a log cabin in the wilderness, where she discovered birds, the life history of many a mystery at the time. Self-trained in the art of bird science, she published ground-breaking studies and wrote six books and scores of magazine stories, tracking the decline of songbirds in the 1940s and 50s and linking it to toxic spraying a decade before Rachel Carson. Louise died 30 years ago this spring, scarcely known in Canada, though for 50 years, international ornithologists beat a path to her "loghouse nest" in northern Ontario. Through stories and pictures, Simonds brings this remarkable, inspiring woman to life.
Merilyn Simonds is the internationally published author of 20 books, including the novel The Holding, a New York Times Book Review Editors' Choice, and the Canadian classic nonfiction novel, The Convict Lover, a finalist for the Governor General's Award. Among her best-selling nonfiction is A New Leaf, the story of her gardens north of Kingston, and Gutenberg's Fingerprint, a meditation on reading, writing, and the future of the printed book. Her most recent work—Woman,Watching (2022)—is an innovative memoir/biography of Louise de Kiriline Lawrence, an extraordinary recluse who changed the way we see birds
March 30th - Daniel Robert Laxer: Listening to the Fur Trade: A New History of it's Sounds, Songs, and Ceremonies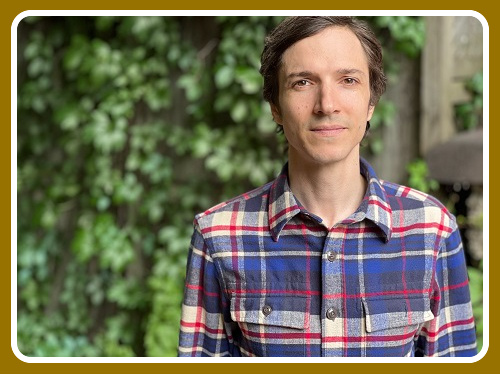 Although remembered for its material exchanges, this talk will explore how the fur trade was also predicated on musical exchanges and soundways among its diverse participants. Extensive archival and museum-based research reveals the confluence of musical cultures that intersected and developed in and around the trading posts, in the canoes, and on the portages, including Indigenous music, voyageur songs, and instrumental dance-music from the fiddle.
Daniel Laxer earned his PhD in History from the University of Toronto and works as a researcher in the Negotiations and Reconciliation Division in Ontario's Ministry of Indigenous Affairs.
April 6th - Deirdre McCorkindale: The Underground Railroad and Free Black Communities in Canada West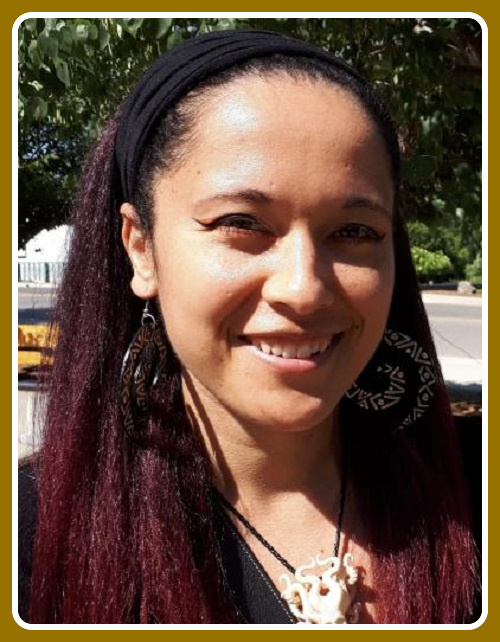 Deirdre will explain what the Underground Railroad was and how it operated. She will discuss the black communities that resulted from Black Freedom Seekers and their allies in Southwestern Ontario by profiling select Black communities as examples. This discussion of settlement will also include the Black community's activist efforts to end slavery in the United States and to earn equal rights on Canadian soil.
Deirdre McCorkindale is a historian interested in the history of Race in North America with a focus on the African Canadian and African American Experience. Her current research concerns the history of intelligence testing in North America focusing on a racial intelligence study preformed in southwestern Ontario in the 1930s. Deirdre has appeared in several documentaries talking about the Black history of Ontario specifically the Chatham Kent region and is a proud member and consultant for the Chatham Kent Black Historical Society. 
April 13th - Michael Arntfield: Cold Cases and Forensic Genealogy: The End of Whodunits?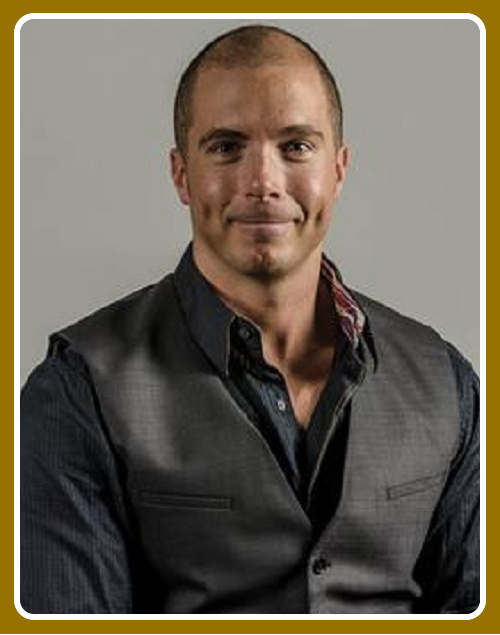 Since the National DNA Data Bank went online a quarter century ago, detective work has relied on a largely unchanged system that requires DNA samples from crime scenes to be matched to samples taken from convicted offenders. But recent advances in forensic genealogy, or "genomics", have revolutionized the investigation of cases where a DNA match has proven elusive using the legacy technology, and have shown that cases once deemed unsolvable can finally be resolved. From unsolved murders to unidentified remains, in this talk we will learn about the evolution of forensic DNA technology and dive into some of the most interesting cases where killers and victims alike have been identified sometimes decades later through their family trees.  
Dr. Michael Arntfield is a professor and criminologist at Western University where he founded the Cold Case Society, an unsolved crimes think tank that pairs students with subject matter experts. He is also the author of the new book, How to Solve a Cold Case, along with over a dozen other titles. As a co-director with the Murder Accountability Project in Washington DC (murderdata.org), he currently appears as an expert on crime and policing in television series airing on several networks. He has previously served as a visiting professor in the United States and Australia, and routinely provides training for police services and forensic associations around the globe.
April 20th - Lindsay Keegitah Borrows: How Indigenous Legal Traditions are Protecting the Environment for Canadians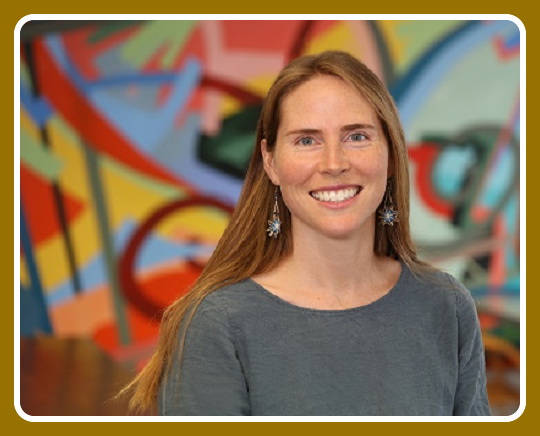 It is a central condition of being human that we must take from the earth to survive, yet the extractive narratives and practices within Canadian law stand in contrast to earth-centred Indigenous legal traditions. These differences influence how decisions are made that in turn have enormous consequences on people and the more-than-human world (plants, animals, fungi, water, rocks etc.). This talk proposes that the essential work of reconciliation between Indigenous and non-Indigenous peoples, includes reconciling ourselves with the earth and confronting the stories and practices we both explicitly and implicitly uphold. We will explore questions of environmental justice from the lens of Indigenous peoples own laws.  
Lindsay Borrows is an Assistant Professor at Queen's University, Faculty of Law, where she teaches special topics in the field of Indigenous law. Previously she worked as a lawyer and researcher at the Indigenous Law Research Unit (University of Victoria Faculty of Law), and as a staff lawyer at West Coast Environmental Law. In both positions she provided legal support to Indigenous communities and organizations engaged in the revitalization of their own laws for application in contemporary contexts. She has worked on community-engaged projects with different legal traditions including Anishinaabe, Denezhu, Haíɫzaqv, Nlaka'pamux, nuučaan̓uł, St'át'imc, Syilx and Tsilhqot'in. She is particularly passionate about the possibilities within land-based legal education, and since 2014 she has co-facilitated various 'on-the-land', community-engaged Anishinaabe Law Camps in partnership with different law schools and communities across Ontario. Her book Otter's Journey Through Indigenous Language and Law (UBC Press, 2018) explores the connections between language and law. Lindsay is Anishinaabe and a member of the Chippewas of Nawash First Nation.