Starting a new garden can be hard work when one must get rid of the lawn on the spot needed for the soil. To avoid the backache of clearing out the lawn you can simply do the following:
Mow lawn extremely low
Cover area with carboard or 3 or more sheets of newspaper
Top that with dried leaves if available. (optional) BTW: It's always a good idea to recycle dead leaves from your trees in the fall by spreading them over your gardens to compost during the winter. Some folks make a huge pile of them next to a side fence or the side of the house. These will compost to add to flower and vegetable beds as well! If you have too many, then set the extra out for the garbage pickup.
Put a good layer over that of topsoil, manure, and/or compost
Water down and continue to ensure the area is moist for about four weeks
At that point, the area is ready for planting
A nice border, or edging, can be made around the edges if you wish by putting in old bricks, cement blocks, unused planting pots, or 2x4s or 4x4s, etc. Whimsy and creativity will add visual appeal to your garden!
Start now to ensure you are ready for planting by the end of MAY!
Photo credit of new bed on top of grass by member Jelenko Skakavac.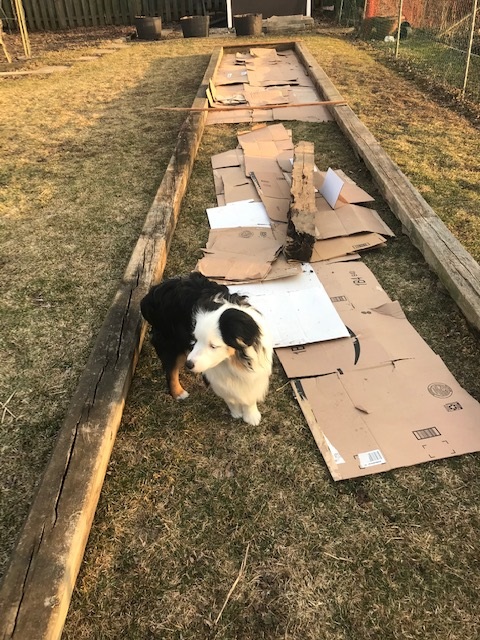 Other photos are from Pinterest, courtesy of Ingrid Sunar.