Movati Athletic
81 Silver Maple Road
L4E 0C5
Richmond Hill
Description
Our clubs have always been a place where members can feel welcomed and comfortable. Now, we're further enhancing our club cleaning procedures and health guidelines to ensure your safety. Visit our website to see how we are getting in shape for your safe return. 
At Movati Athletic, you'll find amazing club amenities, a comfortable and inspiring environment and staff members always ready to help.
Because they believe that the more you enjoy your fitness sessions, the more likely you are to stick with them and stay motivated.
In addition to state-of-the-art equipment and resort-like facilities, they offer more group fitness classes and scheduled activities than anyplace else. From hot yoga to cool aquatics, they have something for every interest and taste.
Come in today and discover how much fun fitness can be! 
ACTIVITIES & GROUP FITNESS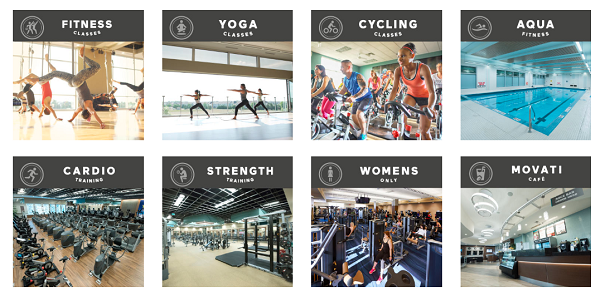 They make fitness feel good by offering a huge variety of activities and group fitness options, all included with your membership. (Personal training & kids club not included.)
There truly is something for everyone to enjoy.